London's drinking scene has definitely been shaken up this year and here's our handpicked 'best of' London's bars and pubs. From wine to spirits to craft beer. Whether you're looking for a quirky themed bar or instagrammable tipples, there should be one to tickle your fancy.
Aviary– Rooftop Restaurant & Terrace Bar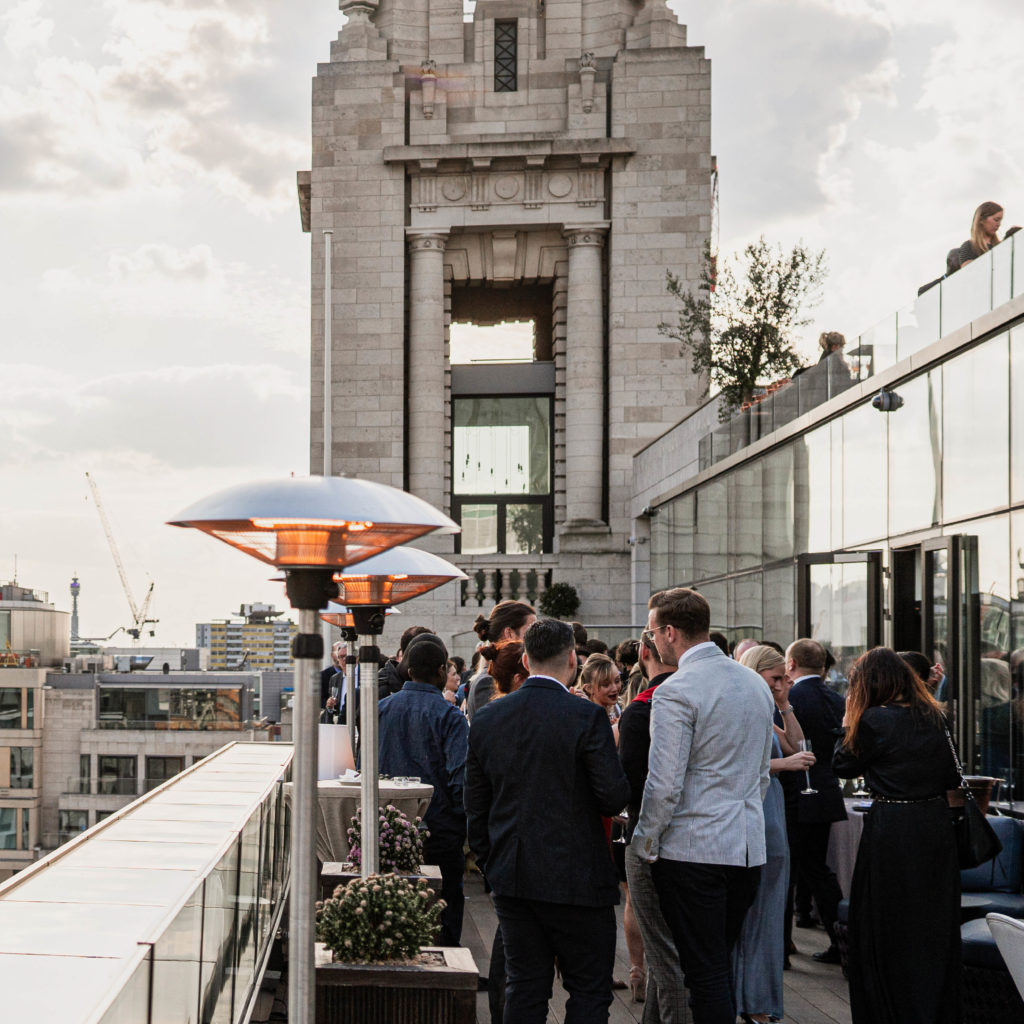 We start off with a bar that has reached for the skies in its attempt to be unique. Aviary has a breath-taking city view. You can choose to go outside and sip your cocktail on the terrace or dine at the restaurant inside. Skilled bartenders will make you a drink that fits your preferences or you can try the classical recipes of well-known drinks. Something tells us that you will soon be back for another margarita at Aviary.
GinTonica – The Distillery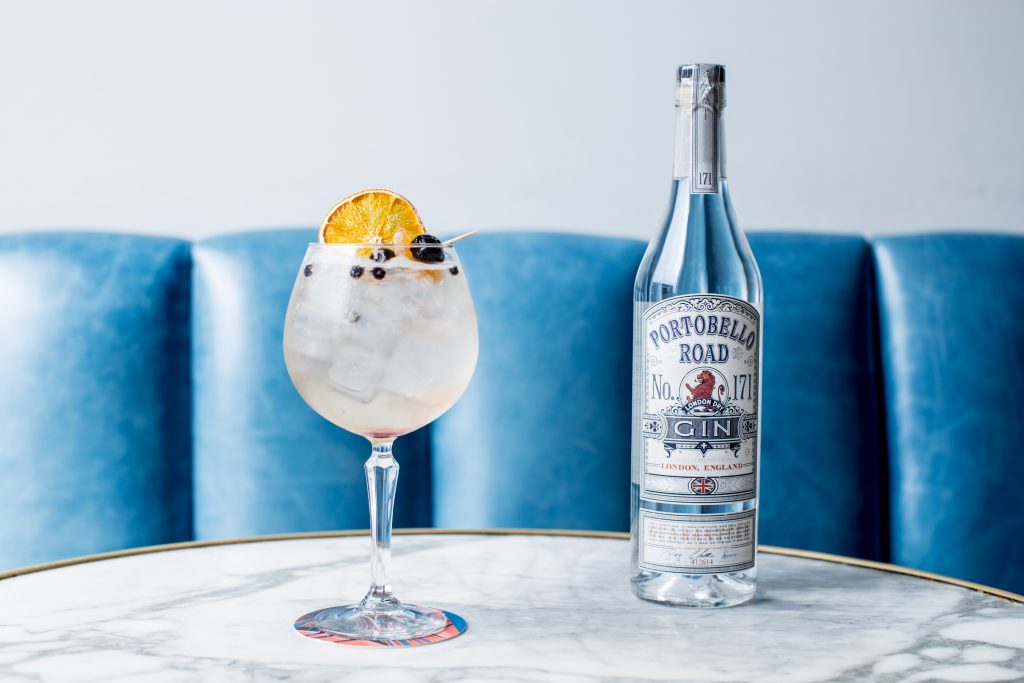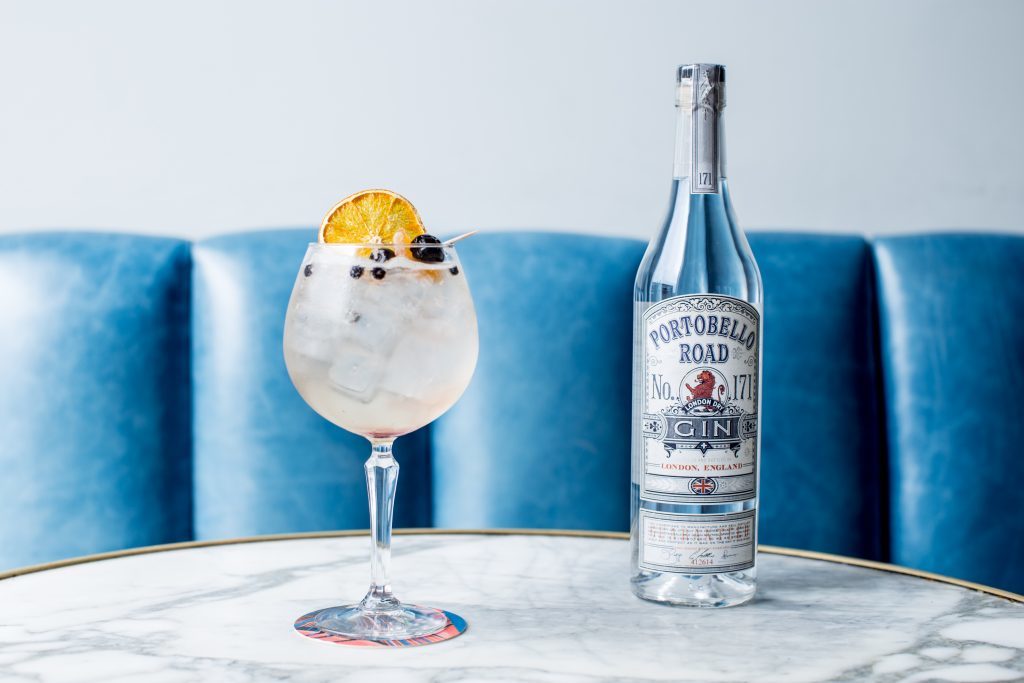 If gin is your lifeblood, save this Notting Hill bar in your Citymapper favourites. There's no surprise that the gin menu is extensive, with spirits from Alicante, Brooklyn, Hamburg, Perth, Camden and more, all served in a traditional copa de balon. Make sure to take a sip of the classic Portobello Road Gin 171! GinTonica is definitely one for the instagram too.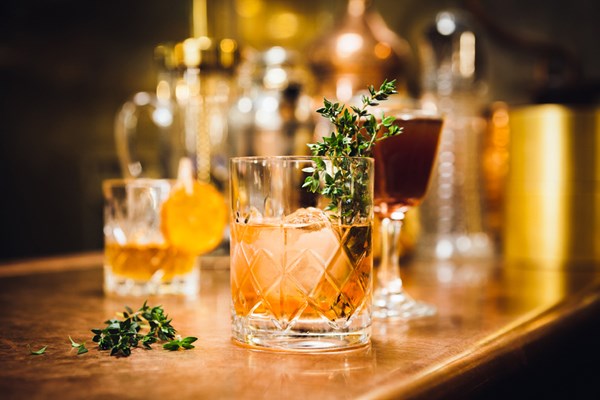 Located on 157B Commercial Street in London, Spitalfields Bar is a combination of everything you can want in London. The bar was opened in the basement of a steak restaurant, so you've got an element of mystery. Their bar manager is a winner of the UK World Class Bartender of the Year award, so the staff are trained to mix to perfection. Expect something different each time you visit the bar as the menu gets switched up pretty often.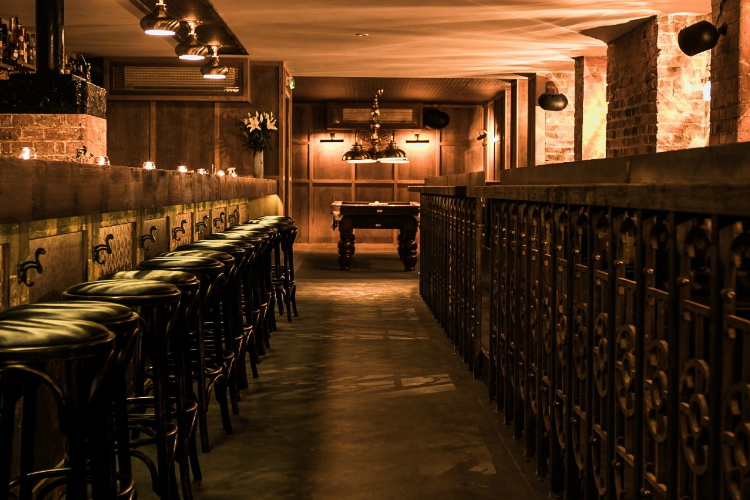 Welcome to a place with a great atmosphere that is designed to satisfy the need of every bar lover. The leather booths along the bricked wall give it a cool feel and leave enough standing space for people to be able to chat and walk around. At the Original Sin you will find a pool table created in American style where people can play for free. Their cocktail menu will make the night last longer because you will just want to try everything.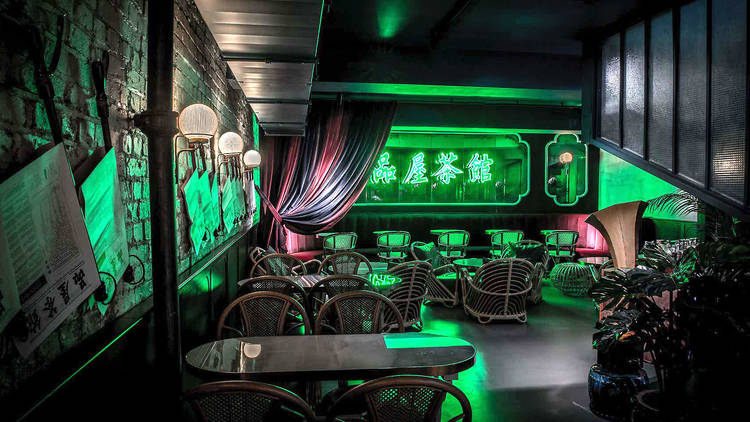 Unlike many other bars out there, a Hong Kong-style speakeasy-bar-meets-tea-room below Soho's Bun House. Enormous chairs, luminous red and green Chinese symbols and traditional Chinese music from the 60s will greet you as soon as you enter. If you're up for a journey on the vodtrain, ease yourself in with a Mango & Chilli cocktail, which features baiju in the background of a bold fruitiness and heat that builds and tingles.